Charles Finney preached numerous sermons throughout his lifetime. His works are now considered classics on revival. Truth In Heart hopes to bring back these works to the schools and churches through publication online, on CD, in print (books and tracts), and in audio recording. Most of these are online, and the majority are available in print through this publishing house. If you would like to help with this project donate or contact us.
ORDER HIS BOOKS AND SERMONS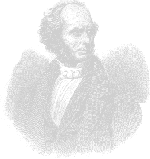 Letters

(Many yet to be transcribed):




Finney spent most of the last 40 years of his life at Oberlin.

Finney and Health Reformation.

Finney and the Abolition of Slavery.

Books Finney Recommended.

Christian Perfection sermon in 1837. He also recommends John Wesley's Christian Perfection.

Audio Files.

To download files right click mouse and save to computer.

True and False Repentance. 1836.
---
Click here to order this Website on CD
Or send $20 to:
Truth In Heart
PO BOX 667
POST FALLS, ID
83877

Click here if you would like to:


to further this work.